Let's be honest here…how long has it been since you last celebrated a win for your business? By win, I mean something that takes you off the treadmill and really achieved a goal…
The footy grand final season is a great opportunity to transfer some of the knowledge from sporting brands in to your business.
Have you ever noticed that sport evokes the deepest, brightest (and sometimes darkest) emotions in fans? Sports teams are a brand just like any other business.
It's important to note that humans don't need sport, we love sport. Even people who don't class themselves as sports fans struggle to not get caught in the hype of the Melbourne Cup, the AFL/NRL Grand Finals, the Olympics or the F1 Grand Prix.
But what is it that wins us over and what makes us loyal or patriotic?
Let's have some fun with this.
Stop thinking about your business as a business for just a moment. Instead I'd like you to think of your business brand as a sports team or in the case that you're an individual, as a sports star.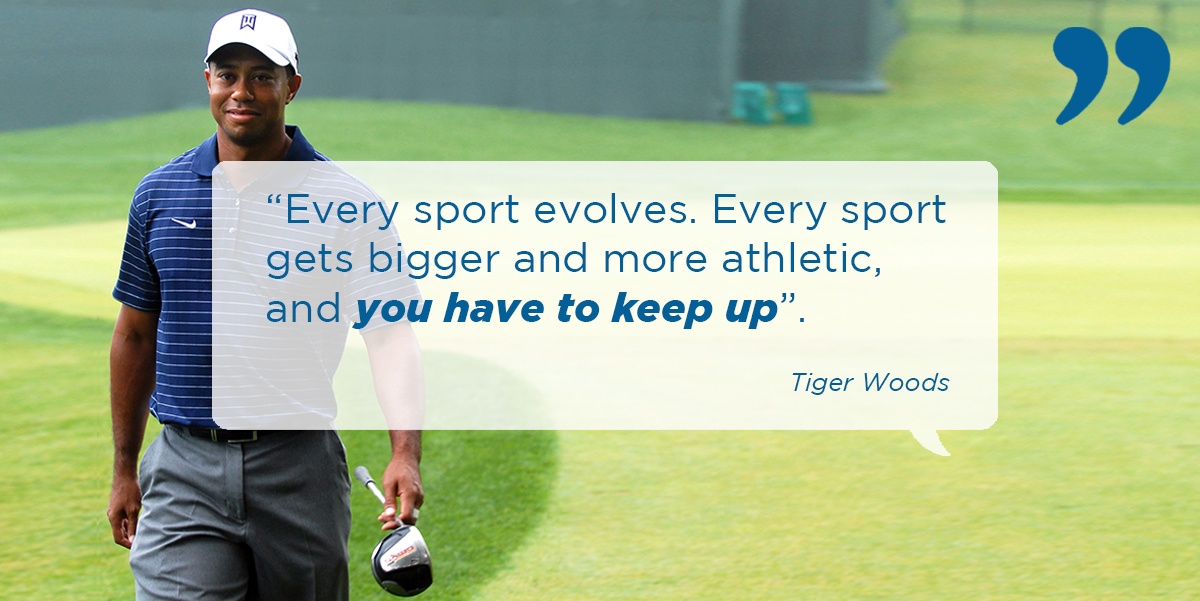 Now…let's take your current game plan to the next level…
1. Good Sportsmanship even when you Lose.
It's not important that everyone loves you, but it is important that you can at least be respected for the way you conduct yourself. Regardless of whether you're the winner or you've suffered a loss, respect is a priceless commodity.
2. Every Person in the Best Position
It's a team in every sense. Every role has a purpose and they understand it fully. People can have bad days but it doesn't tear the team apart. There's a clear game plan that allows each individual to be the best they can be and make their maximum contribution to winning. Are you making the most of each persons' individual strengths?
3. Have a Trademark
Footy teams have their club songs, their colours, their uniforms and their mascots. Footy players like Jason Akermanis had the famous hand stand, Ian Thorpe was famous as Thorpedo and Michael Jordan's 'Air'. What will help you get noticed and what can you become famous for?
4. Stay Clutter Free
Start with troubled footy players such as Brendon Fevola and Wayne Carey, loose-lipped Anthony Mundine or cricketer Shane Warne… their actions off the field (or out of the ring) take the focus off what they're really amazing at. While Tiger Woods is back at the top of sports earnings it seems he lost $23m in the year after his personal scandal. Then there's Lance Armstrong – a person who was doing such great work and making such a difference in the broader health world, but then has his credibility ruined and much of the good work undone. Don't let clutter distract the attention from what you're really passionate about. Anything that conflicts with what you want your brand to be known as, is clutter.
5. Be Rock Solid to Attract Endorsement
Are others singing your praises? When other businesses wish to seek your endorsement that's because they know there's value/equity in your brand. You need to be solid and consistent because otherwise you could be seen as a loose cannon and strategic partners are wary of that. Think of swimmer Stephanie Rice for example. In 2008 after three Olympic Golds in Beijing she was being described by Monash University Lecturer in retail marketing Michael Morrison as "Healthy, young, bright, cheerful…you can see millions going on there". It was true and she scored an endorsement deal with Jaguar who wanted to align to those values, together with the 'aspiration of winning.  But in 2010 she made a homophobic slur on Twitter in the excitement of a rugby union test match by using the word 'faggot'. The response from Jaguar was this "We have terminated our agreement with her, it's to do with how we want to associate our brand and unfortunately this is not an association we want to have going forward". So, do you live your values consistently? In a world where businesses become stronger when they co-operate, being reliable and consistent to your values is critical.
6. Create Vibe
When a team is close to winning, people are on the edge of their seat. When countries race against each other in the pool, they're screaming uncontrollably for a win, cheering to the point anyone would think that global disease had been cured, unrest in the middle east was over and poverty was eradicated! Anyone who has watched the 'Supercheap' Bathurst 1000 knows how much the temperature really heats up on those last two laps.
7. Have a Next Big Thing
What will get you noticed in a sea of others? Out of all the AFL clubs, the Sydney Swans stole the limelight in 2013 by recruiting Buddy Franklin from the Hawks. Love or hate the decision, hardly any other club was getting air time. The story left the sports sections and became main stream news. That's what all businesses need to do now and then…do something 'good' that's newsworthy.
8. Build a Tribe
Supporter groups are a start, but the tribes are simply the members and fans. I don't know how many times I have random people say to me "Go Hawks" when I'm wearing my Hawks jacket. We instantly have something in common, we feel instantly connected. The sense of belonging is the same thing a local sports shoe retailer @The Running Company has created through their running club. It's human nature, everyone wants to belong somewhere. Are you offering people that place?
9. Be Happy to Have Non-lovers
There are a lot of people who don't like Collingwood Football Club (in fact they're the team everyone loves to hate) but you have to respect that at the same time they're also the club with the largest membership. In fact they're sort of fun to make fun of, and I'm guessing many of their supporters take being made fun of as a badge of pride.
10. Share your Wins
This is why people love sport. People love to win. When they can relate to the sportsperson through a personal journey, or have become one with the team over time it's like being part of the family. The sporting win is then a win for them and this creates an endorphin release that's truly addictive. Engage your fans on the journey and when you have a win, make sure you let your supporters know the role they played in making it happen.
"You have to learn the rules of the game. And then you have to play better than anyone else". Albert Einstein
After those action packed points, tell me… are you feeling that instinctive passion to win? Maybe your opponent is a big competitor? Get more tips to help your business succeed by downloading our free eBook '10 things small business must STOP doing NOW' and take action.
If you want a coach to help you get your brand in to winning condition, you can book in for a 2 hour session with me either at our HQ in Launceston, Tasmania or via Skype. For more details contact us here.